Always begin the day with the hope of having a good time, you may never know what might happen next.
I just woke up and my lips started murmuring "Mummy, Mummy", but there was silence all around. Today my dog was also quiet, he may not be hungry or may have been fed by Mom. I directly went in the washroom to get the drowsiness flushed.
I started probing every room like a mad dog, and there I heard nothing but my own sniffs. I remember I had a major fight with my dad yesterday. I felt bad after such arguments. I felt sorry not in front of him, but yes, deep inside the shower of tears was asking for an apology. I asked myself a bundle of questions – Where are Mum and dad? Has something happened again? Why there is so much mess in the house? Why was I sleeping? Why don't I know about anything? I satisfied myself by saying "all will be fine, don't think much."
I decided to surprise mom and dad, and being a lazy person, I decided to arrange my house. I rushed and one by one picked and organized everything.
Suddenly, a vehicle said hello to my front door and there was Mom, red eyes, red nose. What is happening damn it? Why are you alone? Where is daddy? You people had a fight or something? For God sake tell me the matter. Finally, she bursts, which I never wanted, because I was in doubt and I didn't want to hear such statement from her mouth. "He passed away", I am here to take you along with me so that you can see him one last time. Can you see that mini white truck, his soul is resting in peace, there, yes there in the darkness.
I didn't cry, I stepped towards that vehicle with my bold sound again to start an argument. How dare you run away? Am I more powerful than you? Are you scared of me? My bold voice is horrible? Okay! You won that argument, fine! Now, wake up, it's too late, we need to have breakfast together. Wake up, daddy.
He didn't.
I don't know why whenever I came back from school, I only asked for "mummy", why my lips didn't say "daddy". Whenever I felt any wound, I screamed "mummy", why not "daddy". I always thought my dad is not good as my mom is. I argued with him till his last breath. I wish I could have said sorry that night instead of keeping it in the heart. I realized no matter how much we used to fight badly, how much we acted as we hate each other, at last, our souls miss each other.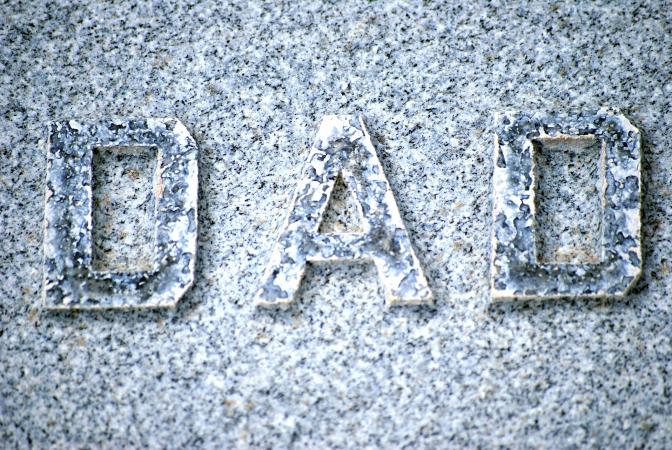 Also Read | Letter By A 22-Year-Old Daughter To Her Parents
What are your views on this last letter? Let us know in the comments below!