Valentine's Day is a holiday dedicated to romantic love and friendship. It is also called St. Valentine's Day or the Feast of St. Valentine. The holiday, which falls on February 14 every year, originated as a Christian feast day honoring St. Valentine. In contemporary times, however, people exchange cards, gifts, and flowers with friends and lovers to celebrate their affection for one another.
But Today, let's fantasize a celebrity Valentine.
1. Which of these would you order for Dinner Tonight?
a) Tandoori Chicken
b) Biryani
c) Chinese
d) Pizza
e) Pav Bhaji
2. What should your Valentine be like?
a) Mature
b) Fit
c) Cute
d) Funny
e) Well-dressed
3. What is your favorite color? 
a) Black
b) Blue
c) Yellow
d) Purple
e) Red
4. Which of these would you like to watch while cuddling with your special someone?
a) DDLJ
b) Hum Aapke Hain Kaun
c) Jab We Met
d) Hasee To Phasee
e) Raanjhnaa
RESULTS!!!!!
MOSTLY A's
Girls your Valentine is Shah Rukh Khan, and boys, your Valentine is Anushka Sharma. You like Tandoori Chicken which means you both will make the most out of a date. Black is your color. You like maturity, hence you will have a very understanding kind of relation.

Also Read | 13 Type Of Singles You'll Find On Valentine's Day
MOSTLY B's
Girls your Valentine is Salman Khan, and boys, your Valentine is Katrina Kaif. You admire fitness, and they probably have the sexiest body in the industry. Dogs will probably be one of the best things you could talk about. I wonder after your date will you say "Hum aapke hain kaun?"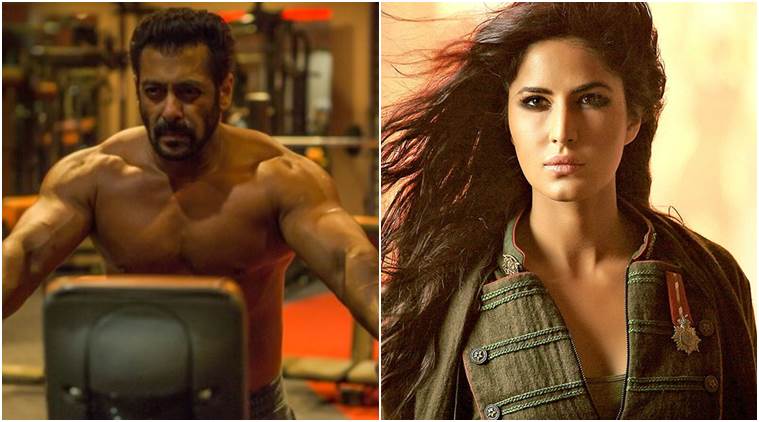 MOSTLY C's
Boys your Valentine is Kareena Kapoor Khan, and girls, your Valentine is Shahid Kapoor. Eat Chinese with your cutie-patuti valentine. They are so good-looking, I wonder if you will have anything else to say Jab you meet.

MOSTLY D's
Boys your Valentine is Panineeti Chopra, and girls, its Varun Dhawan. You are young and so are they. They are so funny I hope you don't just keep laughing at your first date. Kyunki, Hasee Toh Phasee!!

MOSTLY E's
Boys your Valentine is Sonam Kapoor, and well girls its Ranbir Kapoor. They are always well dressed, they are totally the kind of date you would like to boast about all the time. Hot in Red, they will definitely be your Saawariyaan, ah ha ha han!

Who is your Celeb Valentine? Let us know in the comment box *Wink Wink* What if they see your comment and find it cute and call you for a date?