School Friends Are Best
Friendship is the best asset a person can have. FRIENDS are not just your mentors in life but they are your partners in every situation in life. There are things you cannot tell your parents but your friends know it all, and then if you are still in touch with your school friends, then you are truly blessed.Yeah! No matter how old are you, School friends are best.
Here are ten reasons why you are blessed if your school friends are still your best friends:
1. They don't judge
They don't and they won't because you know each other for so long now that judging is no more there on the plate. On the plate are just good and happy memories, and on the stove are more being cooked. You can tell them where and why you got stuck and they'll just give you an easy way out.
Also Read | 12 Things To Do With Friends Because You Only Live Once
2. Partners in crime
Your first bunk, first punishment, sometimes your first failure, first crush, first fight, you guys have seen it all together. Be it the first sip of wine or the first night out, the first time you tried to ride and ended up with bruised elbows and knees, your school buddies have seen that all. Letting you know of the first guy or girl who had a crush on you, no matter if you are miles apart and have to hear the news on call, or trying to help you out on those chemistry assignments, saving you from screwing up big time, your school friends have always been your partners in crime.
3. The pact buddy
Yes, believe me. These are people you can sign weird pacts with. You can decide to get married, ending up together if you don't find anyone as weird as you guys are. You can sign a pact of an annual trip together with them, no matter in whatever corner of the world you people are. But the one pact I bet each one of you sign is to save each other's ass every time possible.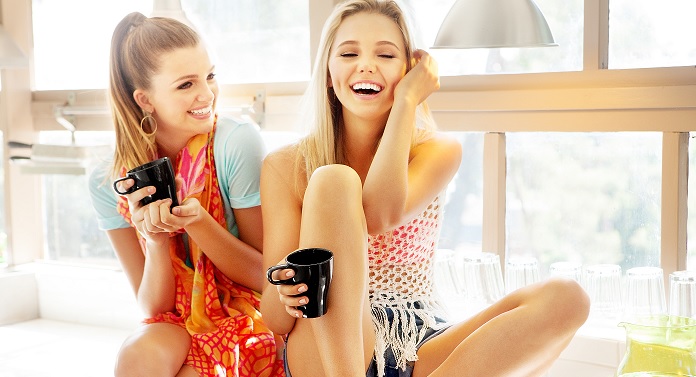 4. They know you in and out
They know how irritated you can be if you don't get your meal on time, and they know your ups and downs. They know what makes you happy and what makes you sad, your choice of movies, your choice of food, even your choice of clothing. Nothing is hidden from them. You people have been together for so long that there is nothing left to hide. You know them and they know you, in and out.
5. Your family as well
And not just you, they know your family just the way you do. They know the likes and dislikes of your parents, and your siblings love them the way they love you. Your parents have complete knowledge of what each one of your school friends is up to. It's the same the other way round. You can hang out with your friends and family together because high school friends are forever.
6. No expectations
This is the best part that best of the friendships come with. You don't have to call them every day or every week to let them know you care or you are there. Even if you call them after months, the conversation would be picked up right where you left it the last time. You don't have to ask them to meet you if they are in town, you know they will, or if they could not for some reason, you understand. There is this silent bond of understanding and trust that you have, you know no one can take your place in there life and vice verse.
7. You'll be number one on their priority list
No matter if your friend is in the US or has gone for a trip to Moscow, you are definitely getting a gift. Because when it comes to friends, school friends will always be number one on your list. It can be about partying, you washing the dirty t-shirt they forgot at your place the last time they visited, you'll wash it, you'll do it all. Well, that's the pact you signed, didn't you?
8. Confidence boosters
Well, whether it was your lead giving you a hard time in office, or a general low that you are going through in life, they'll always find a way out to cheer you up, making you feel like you are the best. Be it a new business idea or a new book you want to write, they will be the first one to know and also the first few people giving you a go-ahead after a series of lecture on life.
9. More than you
There are very few people in this world which make you think outside of the box. You feel happy when they are happy and you cry with them when anyone one of them has a heartbreak. Your school friends teach you to be more than just yourself. They make you a better person, they make you more humane.
10. Friends for life
And last but not the least, if you have friends from school, never let go of them as they are your friends for life. Cherish them and cherish their friendship, because you'll find a lot of people in life, but true friends are hard to find.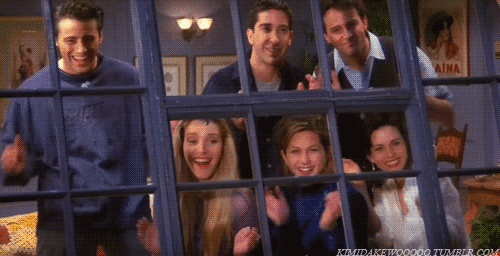 Also Read | Modern Day Laws Of Friendship
Do you also think school friends are best? Tag your school friends who are still your best friends in the comment section below!