So you are one of those who likes the insta posts "Raise your hands if you haven't watched a single episode of GOT."? Are you looking for the reasons to watch Game Of Thrones? Trust me, you are missing out on some serious shit. And while fans are going gaga over the new season that begins this 16th, you might as well start watching. This season might end by the time you have finished watching the previous ones, but better late than never, right?
I will give you five reasons to watch Game of Thrones right away!
1. Because it's so so so twisted!
Trust me on this, the plots will leave you cringing and wanting for more, every DAMN time. You may think you know what's gonna happen, but do you?
*wink*
Think harder.
Also Read | The Now and Then of the cast of our favourite series, Game of Thrones
2. Because the visualisation is awwwwwwwwwwsome!
Yeah, what beautiful sight than the mother of dragons riding on one of her dragons. Then there are the White Walkers and their glistening blue eyes. Creativity is at its peak, my friend.
Unexpected? Is that even a word in the GOT dictionary?
3. Because it will introduce you to a different level of carnal sins!
You read that right! There's incest, then more incest and some more of it.
A lot of controversies have already happened on the unabated presentation of sex on this show, and my heart says there's more to come.
4. Because some dialogues are going to be etched in your mind forever.
You may not appreciate the way things are said sometimes, but you can't deny they are practically true. Take this for example – "I have a tender spot in my heart for cripples and bastards and broken things."
Btw, Tyrion is the FAVORITE!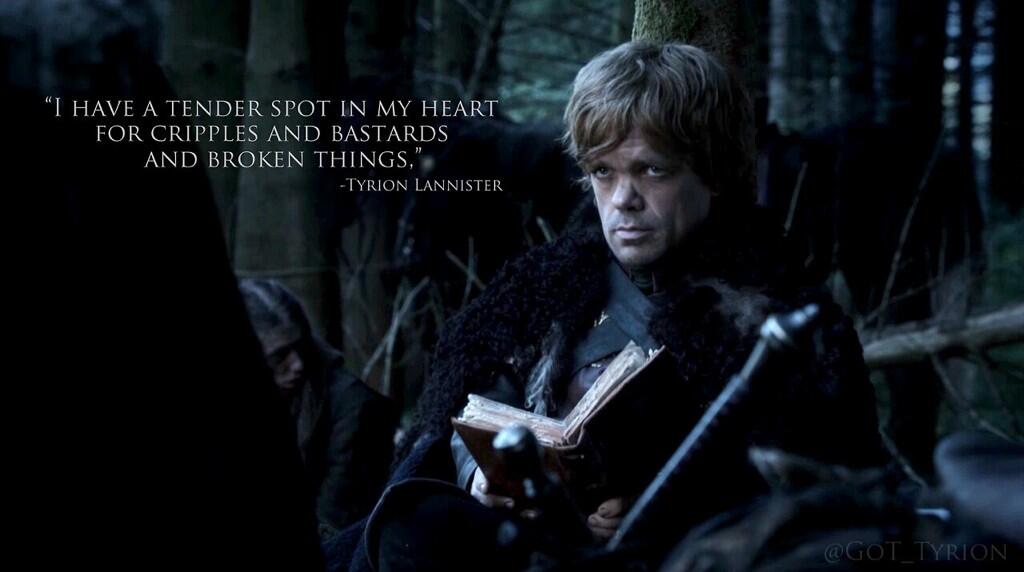 Also Read | 11 Mind Blowing Books Which Will Influence You To The Core Of Your Heart
5. Because Jon Snow knows nothing. And one of my favourite reasons to watch Game Of Thrones.
And you don't wanna be Jon Snow.
Amirite or amirite?
So get yourself some pizza and fries, and start watching. You will not want to stop, really.
Now, Since You Have Enough Reasons To Watch Game Of Thrones, What Are You Waiting For? Drop Your Views In The Comments Below.