Dear all, who are 26 and counting,
When you cross that mark, of 25, a lot of things begin to change. Family starts asking you to get married, some of few are already married, some might have a kid as well. It is that crucial time of life, where change is inevitable. You are switching jobs, you are going for higher studies, seeing and meeting new people, going through breakups, patch ups, getting close to people and growing apart. Your career is at its peak, your personal life is tossing and turning and rolling, at a pace that sometimes it gets hard to find a connect with self, which is the most important thing to do at this point of time.
Remember the following few things to follow or make part of the daily routine to be a little more generous towards your own self:
Connect to the Universe
"May be we all are fragments of someone's imagination,
That's being weaved in a giant brain called universe,
May be that's why this world is both beautiful and ugly,
As imagination is both a boon and a curse."
Watch the night sky, give a few minutes to yourself every night, see the beauty of the nature and hence see a reflection of the beauty within. Introspect and try connecting to the little changes in life, try finding the reason behind. Believe in the universe and it's plans. Those 5 – 10 mins you'll give to yourself, will gradually make a positive change in life, and will help you find a connection with your inner self.
The Short-Term Effect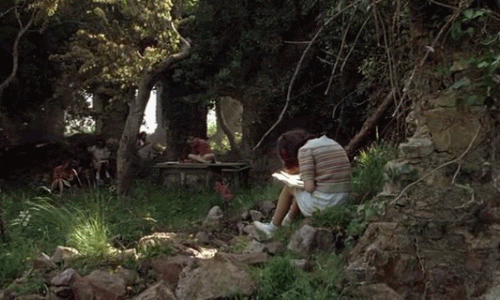 Amidst the one big goal in your life, try finding small, short term goals for your own self. Go trash free for a month, it'll not only keep you busy, but will also push you towards positive things and people. When it will eventually become a part of your routine, you'll have this amazing feeling of success and doing something good for the environment. Distribute food to homeless and those in need. These are a few easy examples I am proposing that would make you feel good about your own self as well.
A good hobby is a life saver
Hobbies define a person. And also, it tells a lot about what else can you do in life apart from the daily work. Read books, get some beautiful plants, clean, listen to some good music, cook, decorate your living area, and most important of all, write. If you like watching movies, then watch at least 3 or more in a week. Doing what you love boosts up your self confidence.
Love the place you live in
When you are 26 or more, these kind of things matter. Slowly and gradually you want to sink in these day to day activities, which actually lift your mood. Get new bed covers, of your favourite colours, get beautiful night lamps. Have a corner for yourself, with your favourite books stacked, your journal kept with a pen. Have fairy lights all over the curtains, take care of the place you live in. It is home.
The Don't Care Mantra
Always believe in yourself and care about the opinions, likes and dislikes of the people you love, not the entire world. Once you are 26, you know people talk about your relationships, your goals, your attitude and basically everything you are doing in life. But be yourself, do what you love to do. You are mature and independent by this point in life, and you actually don't have to care.
Detoxification
Detoxification is very important from time to time. Not only for your body, but also for your soul. Be the most important person for your own self and do this. Meditate everyday for around 15 minutes, it will help you calm down, have your thoughts sorted. Once every two months try having a detox week, include fruits and lots of liquid in your diet, exercise. Exfoliate your body. Use good organic skin and hair care products. Try natural therapy as well. Use fruit pulp for face mask, honey and sugar for scrubbing the dead cells away. Eat healthy, live happy.
I, me and myself
Last but not the least, when you are this age, you have a lots of crucial decisions to make. You have to keep a balance between your professional and personal life. It is very important to know yourself, so that you can further find out what do you actually want. So love yourself. Pamper yourself. Go out on trips. Meet new people, try new things. If you want to get into a relationship then do it because you actually like someone, not because you need someone. And be in a very special relationship with your own self. Dress confidently, smell good, keep your standards high. And be ready to take on every challenge the world throws at you.
"Fall in love
With a cup of tea
Or green of the leaves
Or the blue of the sea
Fall in love
With a puppy's eyes
Or the innocence of a baby
Or a sad goodbye
Fall in love
With the bright sun rays
With the thrill of adventure
With warm or chilly days
Fall in love
With the silence and the sigh
With the whispers in the wind
Fall in love, with the night sky."
From,
A girl, who just turned 26.
Let us know in the comments below if you would like to read something more about how to find a connection with your inner self. 🙂