Peeps, a day to thank the best man in our life is here! Father's day is celebrated on third Sunday of June every year. It shouldn't be just confined to this day. Every day we must be thankful to him for giving the best for us.
Dads are perhaps the most complex sort of human beings. Some dads are very strict and harsh and may not be friendly with their children; but that doesn't mean they don't love their children. Some dads do not show their love openly. Deep down, you find a heart filled with abundant love. 
A couple of them are very friendly – funny, to whom you can share everything and anything. Got a problem? Just call your dad. They are ready with the solution to your every problem. After all they are best advisers. Few others in the father gene are quiet and do not show their emotions to others.Some have even mastered the art of maintaining a good balance between being strict and lenient. Unlike others in the father's community, few just make you laugh out loud with their wits even when they are burning inside and find their peace in your smile. I wonder how! 
Let us make this day special for him and mark this day with a best surprise gift. He will be the happiest person in this world. What are you waiting for? Oh! Ideas huh! 
Here is the cheapest yet brilliant way to make your dad happy
1. The old fashioned dad
You can create a slide show with funny pictures or videos of your dad, his childhood photos. You can also add a beautiful song about your dad in the background. A music he grooves on or the song, sketching him. I would recommend Animoto and Quik as they are the best video creators. He would absolutely love it. Believe me. I have tried it and it did work. You can also try gifting him a CD of photos and videos.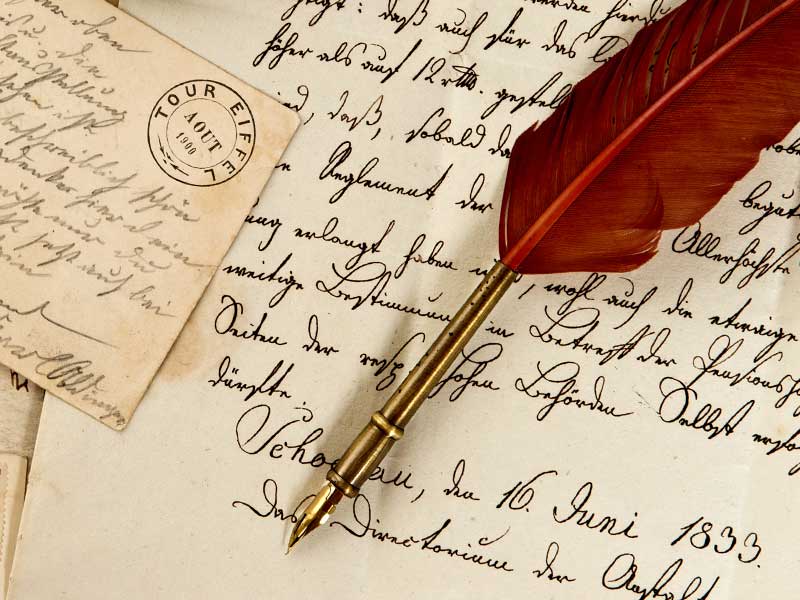 You can also draft a letter and send it to him if your dad is away or if you are not staying with your father. The best gift he would cherish forever.
2. The tech savvy dad.
You can make him smart. Artificial Intelligence (AI) inbuilt devices can help him organize his stuffs. Amazon's Alexa and Echo devices would be the perfect choice. You can also buy him other gadgets like power-banks,Bluetooth earphones and earplugs, smart watches, smartphones anything that makes him smarter.
3. The swag dad
Try some stylish clothes like trucker jacket, sneakers, denim pants and sunglasses. He would really love the Aloha floral printed shirts. It's the new trend in town. You can gift him a grooming set if he's a well-groomed dad. He would love the thrive VIP Grooming Kit. Check Amazon!
4. The classic dad
If he isn't a casual lover, a classic shirt, leather shoes, leather wallet and a leather strap watch can all be gifted as a set. Add a fountain pen to the set to make it more classic. Don't forget a matching tie and cuff-links. If he is a movie lover, you can buy him the classic movies of his time. If he's interested in books or vinyl, that would be a great gift of course.
5. The sporty dad
Polo t-shirts, swimming shorts, fitness trackers, track pants, workout sneakers and yes sunglasses and some sporty key-chains, would make him look cool. Also, Back packs, caps and earphones for adventurous dads.
6. The fun dad
He would really enjoy some jokes printed on coffee mugs or on t-shirts. He will laugh his lungs out if you gift him books with Dad jokes. You can also gift him funny greeting cards. Send him a gift card and surprise him. You can buy similar clothes and stuffs like father – son/daughter watches and t-shirts. Personalized gifts can be a perfect choice for these dads.
7. The chef dad
You can buy him a culinary set, cooking recipe books, wine glasses set, chef knives, cookware sets, digital ovens, indoor grills. An apron with a dad quote or a personalized one might be the only thing he wants.
Yes, these amazing human beings whom we call dad, daddy, papa, baba, achan, pops, pithaji, appa, pa, bapuji, abba are an important part of our life.They are the real superheroes. They sacrifice so much for us and we often do not realize their worth. Well, they never take credit for it. All they wish for is you to be happy, have a good life and a successful future.
Dads are very different from each other. Well, you have to choose the gift depending on the type of dad you have. That would make the surprise THE PERFECT. These are just a couple of gift ideas. You can gift  whatever feels right for your dad. Follow your heart.  After all , he's your dad. Who knows what's best for him better than you?
Share your father's day gift ideas in the comment section below. HAPPY FATHER'S DAY TO ALL THE WONDERFUL DADS!!!