Pandith was his last name,
He was not there to earn any fame,
Protecting the people of the mosques during their prayers
Ayub was a muslim and he lost his life in the name game.
An Indian was called a Pakistani,
Killed in a mob lynching game,
Junaid had a beef packet and a Muslim name
Why are laws handled by people in cow's name?
Also Read | What's Wrong With Us? What Are The Reasons For Increasing Rape Cases In India?
The list may go on and on
Use the hashtag #NotInMyName
But is it really making a difference?
When more incidents happen because of the name.
Terrorism does not have a religion,
But mob lynching is surely having one
You protest for killing a Muslim
And your banners speak of Anti-Hinduism?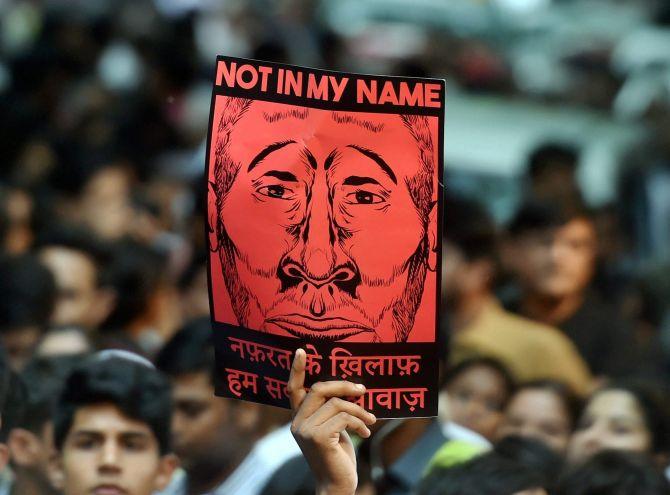 Cow is a holy animal
How holy is killing in its name?
And each day more killings happen
More than the nation, the family of the dead is in pain.
Will this protest really bring a change?
or just like others the effort will go in vain
Is this issue just about politics?
or is this just a few days rage?
Also Read | This Poet Speaks Some Bitter Truth About Our Country And We Need To Do Something About It
What started with India-Pakistan
Has now narrowed down to Hindu-Musalman
How many more will die in the name of religion?
Is it really the Indian nation?
"Someone once said- "Naam me Kya Rakkha Hai"?
Tu Muslim hai to Tu Pakistani hai
Tu Hindu hai to Tu Anti-Muslim Hai
Tu Dalit hai to Tu Kamjor hai
Dost, aaj kal to saara chakkar Naam me hi Rakkha Hai"
#NotInMyName Is Trending; Is It That Easy To Turn Us Against Each Other? That Too On A Name? Drop Your Views In The Comments Section Below.